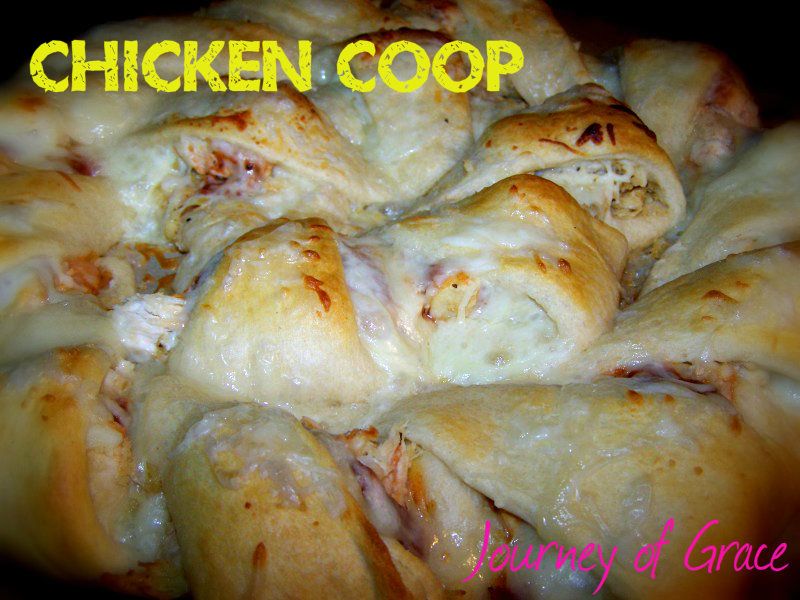 I love it when we don't have a lot of groceries in the house. (We really need to go to the store soon...) It forces us to improvise meals. Sometimes it's lame, but occasionally we get a winner! Bryan asked if we could figure something out with the crescent rolls. His idea was a Parmesan chicken style meal. I did a little recipe hunting but didn't have any solid luck so when I got home from work it became a matter of digging things out of the cabinet and taking it from there.
First of all, the chicken was not thawed. I forgot to have him pull it out of the fridge this afternoon. Fail :(
Quick solution: Boil the chicken! WIN!
No joke, this is the first time I have EVER boiled chicken.
Boiled chicken is fantastic!
While the chicken was boiling I gathered my thoughts and this is what I came up with:
Plus mozzarella cheese... can't forget the cheese!
2 large boneless skinless chicken breasts (or approximately 1 regular package)
2 cans original Pillsbury Crescent Rolls
1/4 a can Hunt's tomato, basil, garlic & oregano sauce
1/8 C Parmesan and Romano cheese
1/8 C seasoned Italian bread crumbs
2 tbsp Olive oil (I substituted about 1/2 tbsp with my Tastefully Simple Balsamic & Basil dipping oil for added flavor)
About 1 1/2 C shredded mozzarella cheese
(Each crescent roll is approximately 200 calories, give or take a few)
I came up with a quick name... Chicken Coop. No idea why but it sounds cute. I realize chicken coops are kind of funky. Embrace the name and give it a shot ;)
~~~~~~
If you have a pizza stone that will cook this beautifully. If not, a cookie sheet will do.
Boil your chicken for approximately 30 minutes. In a small prep bowl mix Parmesan and bread crumbs.
Preheat your oven to 375 (as directed on the crescent roll packaging)
Once chicken is done place in a large skillet. Use a spatula or your hands, whichever, and break/shred the chicken apart. Once you get it broken in to 1/2 to 1 inch pieces drizzle Olive oil over the chicken and add the Parmesan and bread crumb mixture. Toss to evenly coat with mixture and heat on Medium for about 10 minutes.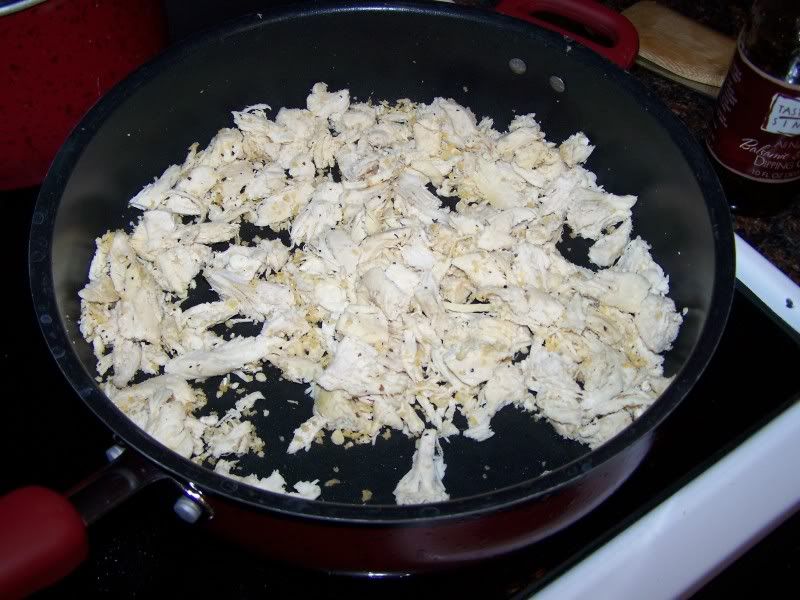 While chicken is heating in skillet lay out your crescent rolls in a "wreath" pattern around the pizza stone. You'll probably have some pieces leftover from the last can. Keep those to the side once you have completed one circle to add to the middle once you've finished up making the outside part.
Spread chicken around the wreath evenly on each crescent roll.
Add the remaining crescent rolls (if you had any) to the center and repeat the above steps. Place in the oven for about 10-15 minutes.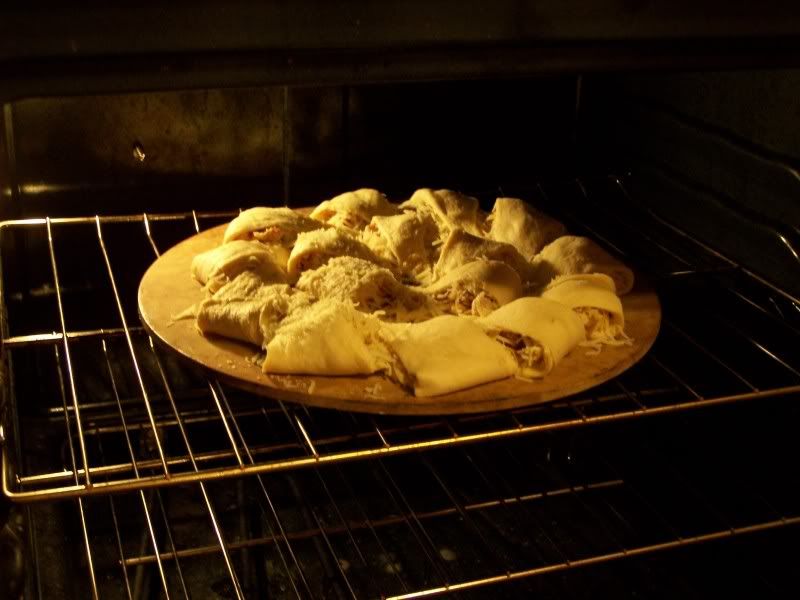 When the crescent rolls begin to brown pull the stone out and sprinkle a little cheese on on top. Place back in the and broil on low for about a minute. Keep a close eye on it when you broil or you will very quickly have a burnt dinner!
Scoop a few pieces on to your plate and enjoy the awesomeness you just made :)