Once again, I do not yet have a baby to put my cloth diaper stash on but I'm trying to prepare myself as best as possible. Recently I purchased a Trend Lab brand diaper from a local store. I hear mixed reviews about them but it was only $12 and it can't possibly hurt to have one. Who knows, I may love it.
Anyway,
Trend Lab diapers
come with a microfiber snap-in insert. The diaper has no pocket for the insert. Unfortunately for that, microfiber is a material that many people advise NOT to put against baby's skin. Some people claim to have no issues but it seems the majority say it causes rashes and is too rough for the tiny precious bum. I'm going to be in the "better safe than sorry" crowd here and decide that microfiber will not be against my kiddo's raw hiney so I needed to come up with a solution
Here's my TL diaper.
One option I had was to create a cover for the insert. In general the Trend Lab diapers are already going to be quite plush (especially when snapped down for a younger baby) since it's a one-size and the insert is pretty large and fairly thick (not a bad thing necessarily) I was afraid creating a cover for it would make it way too thick and possibly mess with the gussets and cause leaks. Maybe not, but oh well.
I opted, instead, the cut the polyester fleece lining in the diaper to create my own pocket to slide the insert in to! I had read a few reviews of people taking this route and having no complaints about the functionality of the diaper afterward.
So I laid the insert inside the diaper and marked where I wanted to cut the slit and how wide to cut it. I made the slit on the end with the button snap (front of the diaper).
Since the fleece is pretty stretchy and thin I decided to zig zag stitch up the edges so the slit wouldn't rip further and the raw edges wouldn't roll up like they were doing once I cut it.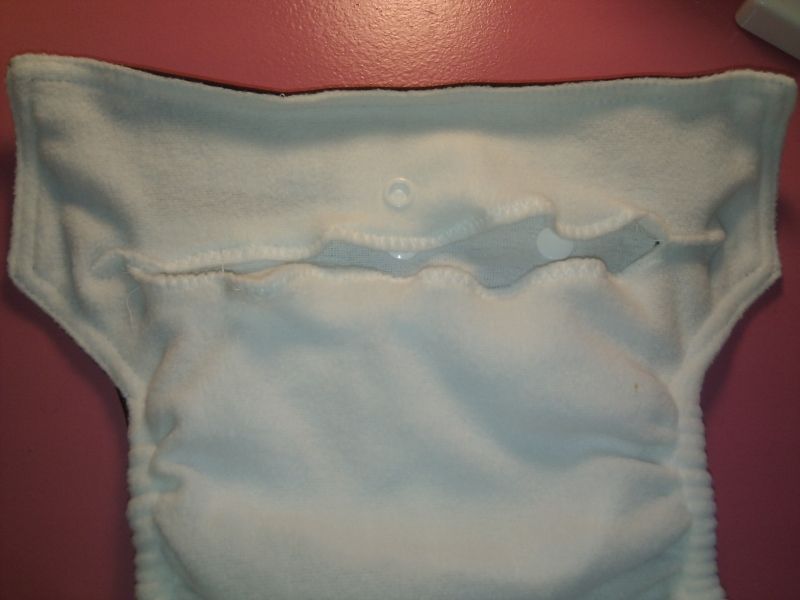 Here it is with the insert tucked in the pocket and snapped on to the diaper!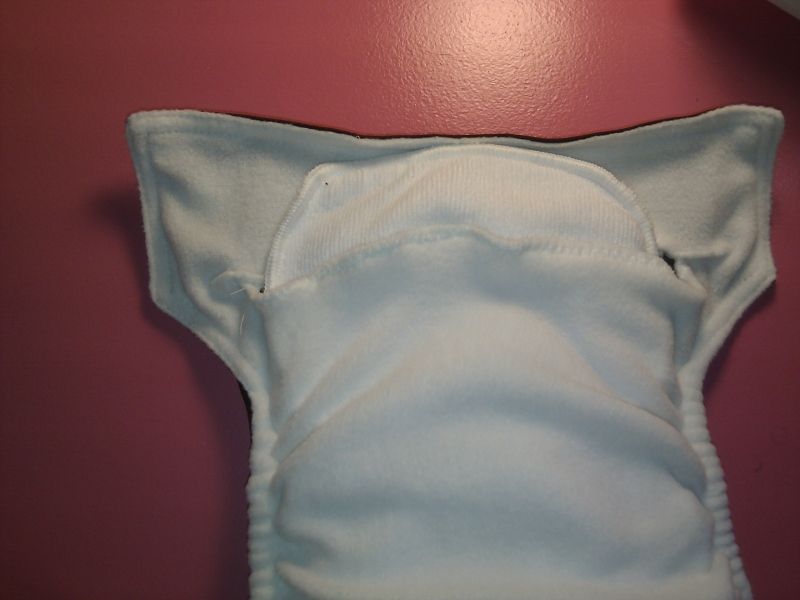 Voila! Simple as that!
Hopefully that helps some of the unsuspected Trend Lab diaper buyers out there, or maybe it'll change your mind about their product and give you a reason to buy a few more.

~Lisa~