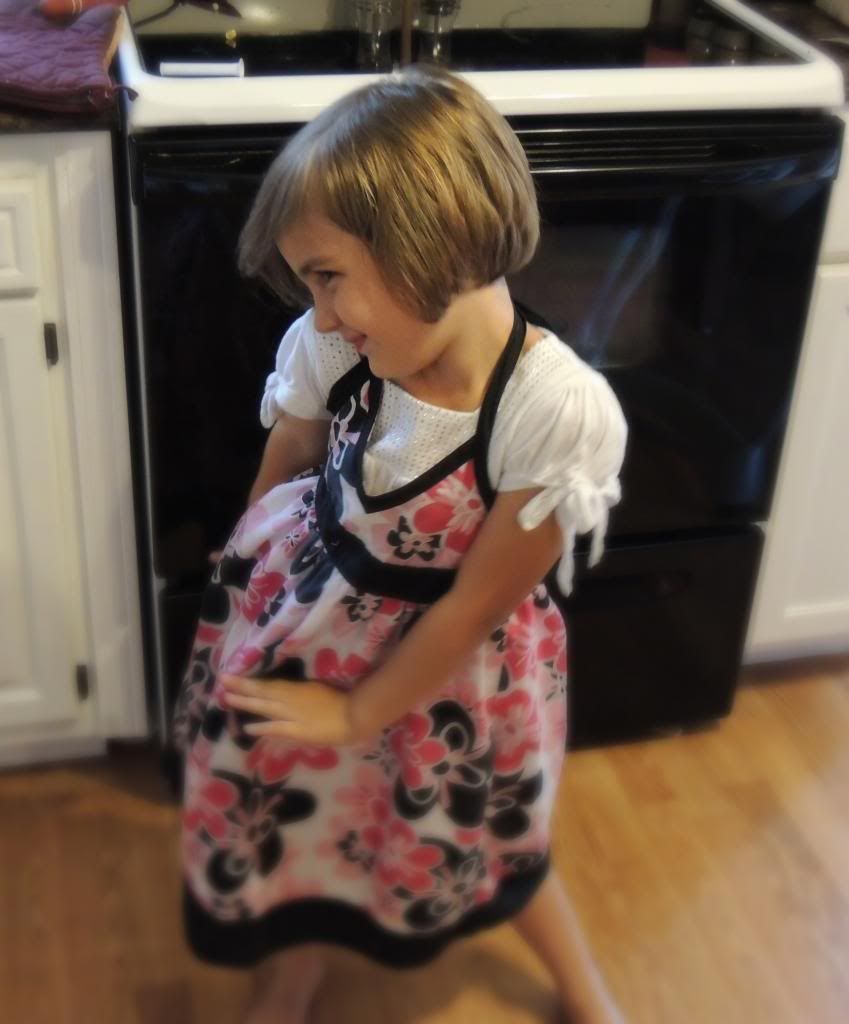 That's my little drama queen!
She sure is a handful, but what a joy! Almost 5 years old, growing taller every second, imagination that runs wild and free, legs that can't stay still and feet that have no concept of one in front of the other, not to mention she never ever puts her shoes on the correct feet. She'll dance like she owns the imaginary stage. My precious first-born... her first moments on earth were spent shedding tears with her mommy and daddy. I can't think of a day since where she hasn't cried! She sure keeps us on our toes.
As if her crazy dramatic personality isn't enough, next comes kindergarten. It scares me, but not like you may think... I'm not worried about sending my little girl off to a foreign place, the bus ride or the first day jitters of making new friends. I'm worried about me! It has been my prayer, desire, and determination since long before I had children to home school them. I have my days with highs and lows. I get so incredibly excited to teach her, then I panic and question what seems like an insane endeavor. I'm not a stay at home mom, and I'm not saying all homeschooling parents are but I work a full-time mostly 2nd shift job. If she goes to a school away from home I'll never see her!
I still have an obligation to be her mother and reducing the amount of time I spend with her any more than it already is will undoubtedly be damaging to our relationship both now and even more fearfully, in the future. But how on earth am I supposed to manage work, a 1yr old, a house, a husband, AND teach my little girl??

Do I have the patience, organizational skills, or energy?
I know I don't, not right now at least, but God does

.
I'll draw from Him

!
After all, He is who I lean on to get through every other day.

I look forward to blogging about the ups and downs, ins and outs of how it goes. I want to be encouraging to other mothers in a similar situation. I have been encouraged myself by working moms who home school!
In 3 short months the adventure begins.