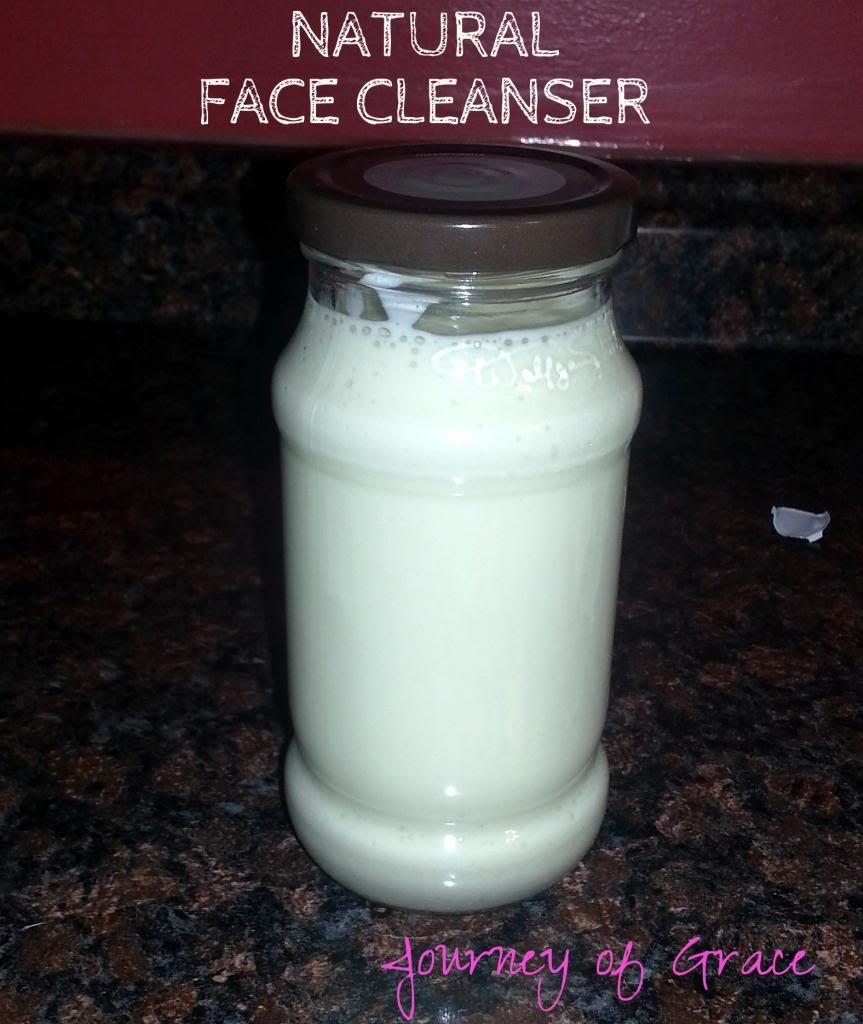 One of my favorite homemade health & beauty products so far is the natural face cleanser I found at
The Prairie Cottage
. Shelley shared
this
simple 4-recipe cleanser that got pretty good reviews from followers.
If you're new to natural cleansers this one may sound completely strange to you... olive oil?! It is actually a great cleanser all by itself. You can read up more on it here at
TheOilCleansingMethod.com
but the basic concept is that you're replacing the bad, hardened oils in your pores with fresh clean oils!
On to the very quick process. You'll need:
2 teaspoons liquid soap (I used Dr. Bronner's Almond castile soap)
2 tablespoons water
2 tablespoons glycerin (found at GNC or health food stores)
1/2 cup olive oil
Add the ingredients to a food processor or blender if you have one. I used my Ninja. Mix it until everything is well-blended and creamy. Pour it over in to your pump bottle and there you go!
I doubled my recipe which fit perfectly in a Wolfgang Puck spaghetti sauce jar (pictured above). Most of it is now in the pump but the jar works great for extras and is left under the bathroom sink to refill the pump as needed.
This stuff is an AMAZING moisturizer and make-up remover. I used to use coconut oil as my eye make-up remover (which worked wonderfully btw) then wash with some other random cleanser then follow up with a small amount of coconut oil for my moisturizer. This new cleanser completely eliminates that three-step process and puts it all in to one!
I use a couple pumps in the bath, or at the sink. Massage it well all over your face and neck and gently around your eyes especially if you have mascara or eye make-up on. Then gently wash away with a wash cloth and warm/hot water, whatever you can stand. You may need to rinse the cloth then gently wipe away again, but don't be intimidated if your face feels slightly oily. This is ok. You don't want to strip your face dry because then you will over-produce oils to make up for it then you're back at quare one.
My husband does not like this. He said he used it a few days and swears it is the reason he broke out worse. Don't tell him I said this but I think he didn't give it a fair shot. I am planning to try a different recipe for him. He's stubborn and probably won't touch this stuff with a 10 foot pole again!
Try this out for yourself, I think you'll totally love it! Leave me and/or Shelley at The Prairie Cottage your feedback :)
~Lisa~