About 21-22 years ago (wow, really?!) my dad bought me a little red rocking chair. I can still remember the little shopping center in Weaver, AL we bought it from but the heck if I could tell you much else other than how much I loved this chair! So much so that I still have it. It's one of only very few things I still have from when I was little. When Jaiden was born it automatically went in her room and it has been "hers" ever since. She loves it just as much as I do!
Sadly it's just worn down and while still being red, it was also kind of tan, and scruffy, and not so pleasant-looking (oh yeah, and the chunk of gum stuck to the underside from when I was in middle school... oops!) so I decided it would make a great Christmas present to repaint it, peel off the old gum, and personalize it just for her!!
(Jaiden at about 14 months?)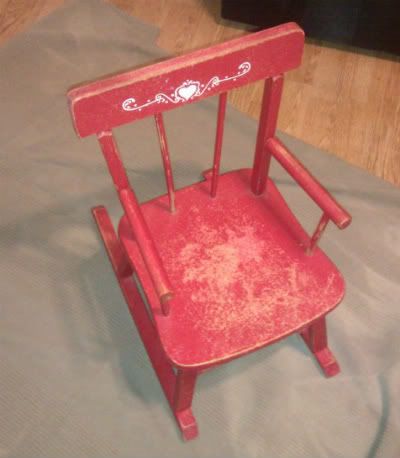 After: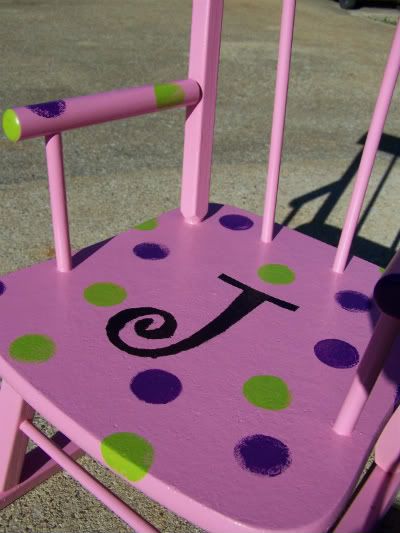 Nothing that a little sanding, $2 quart of paint from the Lowes (the stuff that gets mixed wrong or whatever..) a home-made "J" stencil, acrylic paint, and some Polycrylic can't fix right up!
This was supposed to be a surprise for Jaiden for Christmas but when you decide to do your painting on the front porch and accidentally leave it out to dry for a day or two, your kid will probably see it. She LOVES it but she still has to wait until Christmas before she gets it :)
#9 Most viewed post of 2011
Check out these awesome Linky Parties!