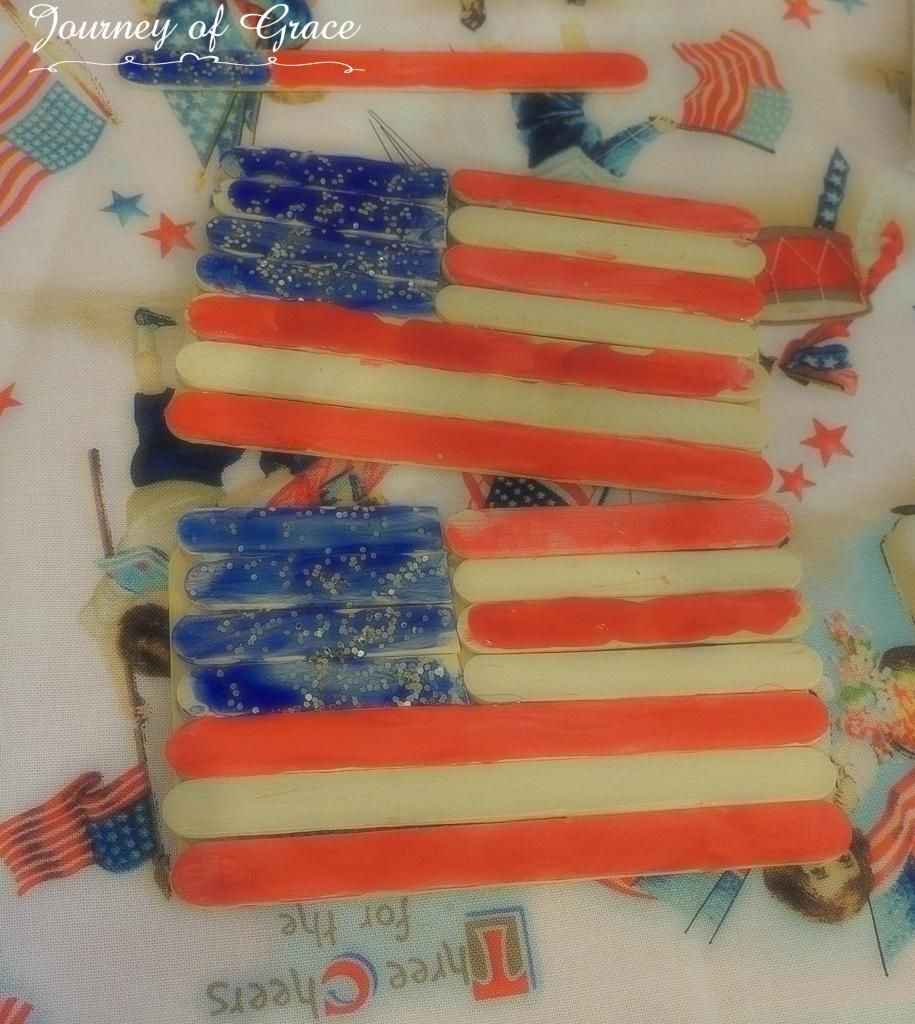 In true fashion of being "essential personnel" I typically work on July 4th, but for the first time in a few years I had the night off! We had plans of going to the city festivities and making it one of our first big family outings but the weather had other plans. Everything was cancelled and moved to future dates so we spent our day inside playing video games, eating pizza, and my favorite part... making crafts!

First we had to get dolled up in our patriotic gear...



Somebody didn't want any part of putting clothes on.




Woo, fun time!

We made American flags with:
Craft sticks (regular and short)
Hot glue for fast drying time
Finger paint (red & blue)
Glitter for the "stars" (we used gold)
Scissors to cut down the craft sticks (I used a pair of sturdy handled kitchen sheers)

It was a quick craft but Jaiden loved it! All I did was use 3 rows of vertical small sticks along the back to hold several rows of horizontal long sticks together. I cut down the blue/stars sticks so they would fit across with small sticks. Nothing too fancy and I apologize ahead of time for a lack of detailed photos. I'm not a good director to my photographer ;)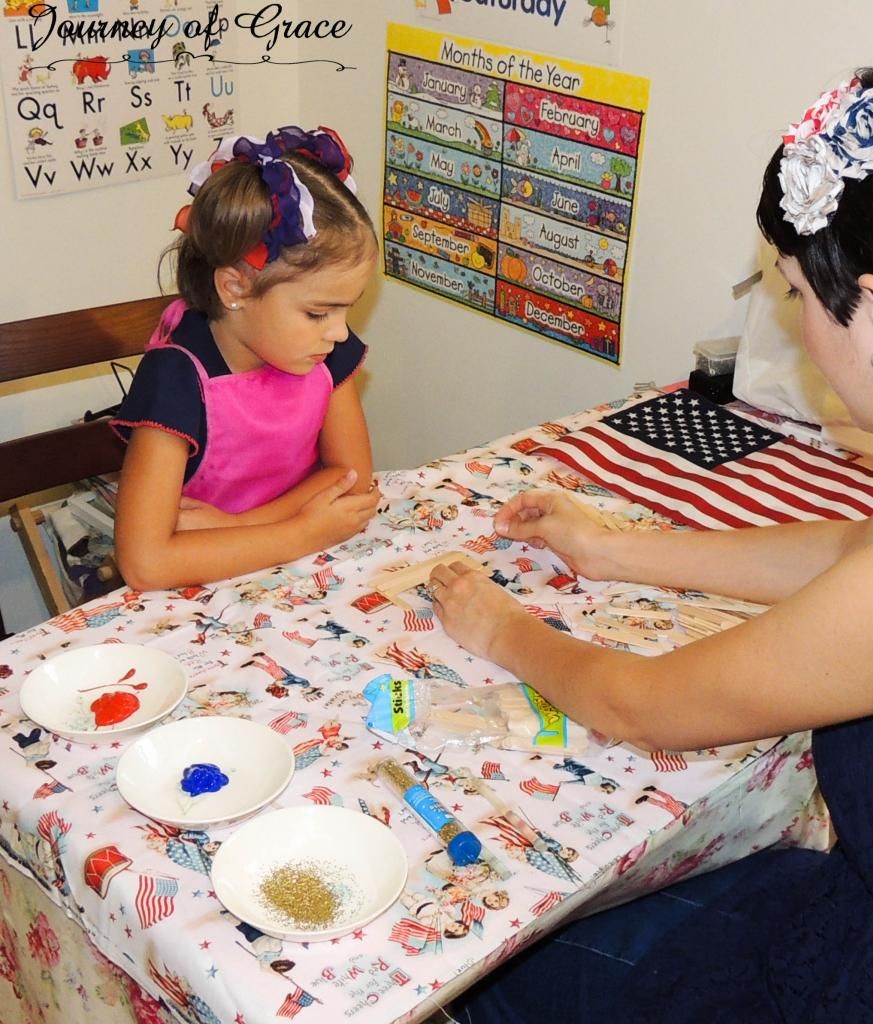 We made sure to have an actual American flag present. We also gave her a brief age appropriate description of our flag, what it means, and what July 4th is about.
You can use these flags to decorate indoor or outdoor! Ideally you may wish to do this before the holiday but we're always a little behind. I had hoped to make several but a 9 month old crabby pants doesn't understand craft time so we cut it short with 2 flags and a few other sticks decorated with colors.