One of the meals you were always sure to find in our house growing up was mom's meatloaf. We loved it! Well, I hear my sister actually hated it but that's her loss ;)
My husband L-O-V-E-S my meatloaf. He will always be sure to let me know if I've gone too long without making it.
I have learned, however, not all meatloaves are created equal! What?? You mean not everybody makes their meatloaf like MY mom did?! Apparently not. And when I share my meatloaf recipe with others they seem to be dumbfounded by its simplicity and the fact it has cheese in it.

I remember as a kid my dad would eat it with ketchup on the side for dipping... to each their own!

I'm not a huge recipe sharing person but this is one I definitely would like to add to my blog. I hope you love it as much as my husband does!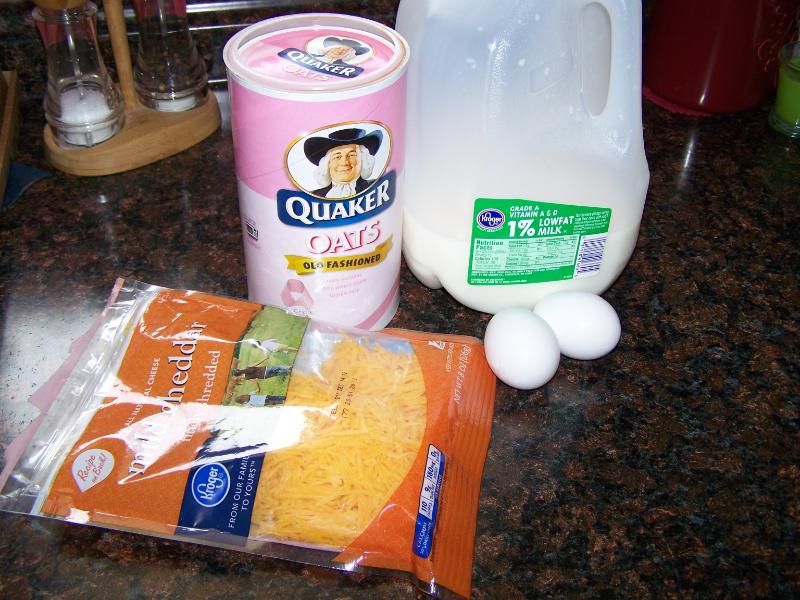 Yields 6 servings.


Ingredients:
2 lb ground beef, preferably with a 20% fat content
2 eggs
3/4C milk
1C oatmeal
2C sharp or mild cheddar cheese.

I think mom always used sharp but I use whichever I have on hand. We once used the little cheese cubes as an added cheesy bonus which was a HUGE hit... worth a shot to toss some of those in if they are on hand ;)
Optional Ingredient:
Mushrooms
Mom always had mushrooms in her meatloaf and I learned to pick them out. We don't like mushrooms so they are a no-go in our house.
- Preheat oven to 375 degrees.
- Be sure to have everything pulled out and ready so you aren't contaminating the containers your ingredients are stored in. Use prep bowls or measuring cups. Or your husband if he is on hand ;) You may need to add to your mixture and having raw meaty hands will make the process more difficult.
- Mix all ingredients together by hand in a large mixing bowl. You can whisk the eggs before if you wish or just be sure to break them up well once you begin glooping it all together.
- If your meatloaf feels really sticky and dry, add a little more milk. If it seems way too moist (to where it can't hold a form), add more oatmeal. I think it's better if you start out too dry and add milk so it wouldn't hurt to experiment with your 3/4C by not adding it all initially then just taking it from there.
- Grab your glob of meat and form it in to a loaf in a 9x13 glass Pyrex pan.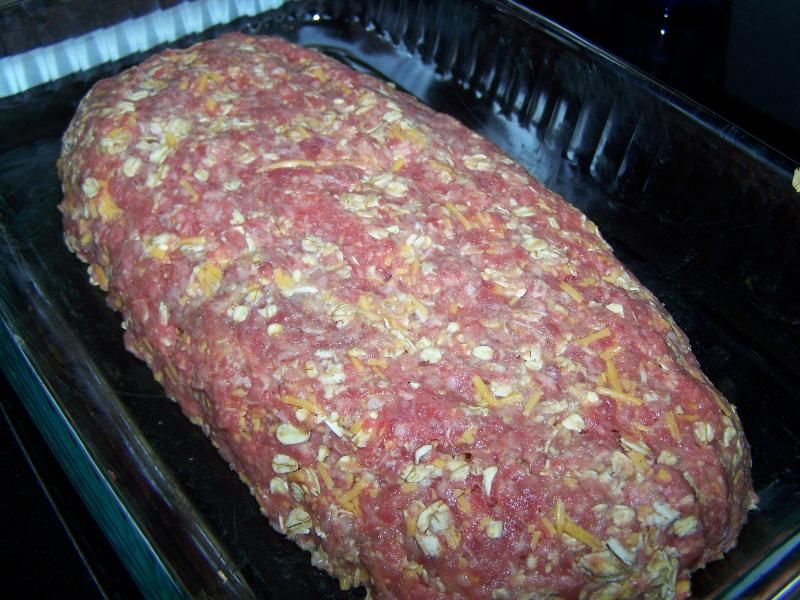 - Place in oven and cook approximately 30 minutes. At this point your meatloaf should be browned. It's still not done yet!
- Slide out your oven rack and cut your meatloaf in to individual pieces with a spatula. I do this out of habit and believe it helps to cook the meatloaf evenly through.

Be careful, grease is gathering at the bottom of your pan and may pop when you start messing with the meatloaf in the following step. That's why I suggested a 20% fat content meat to help cut back on the grease.

- Place the meatloaf back in the oven to finish cooking, approximately 10 - 15 minutes longer.
- Once the meatload has cooked completely (since you cut it in to individual pieces it should be easy to check!!) you can add some extra cheese to the top and let it melt for a minute or two longer in the oven.
- Remove meatloaf from the oven.
Serve & Enjoy!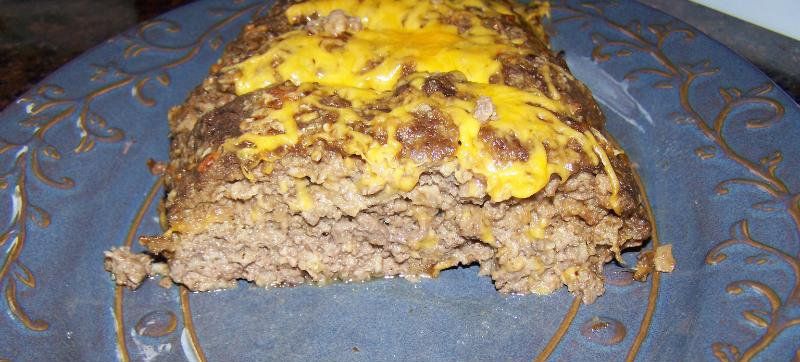 ~Lisa~